Queens NY Local Masonry Contractors: Your Trusted Partners in Masonry Projects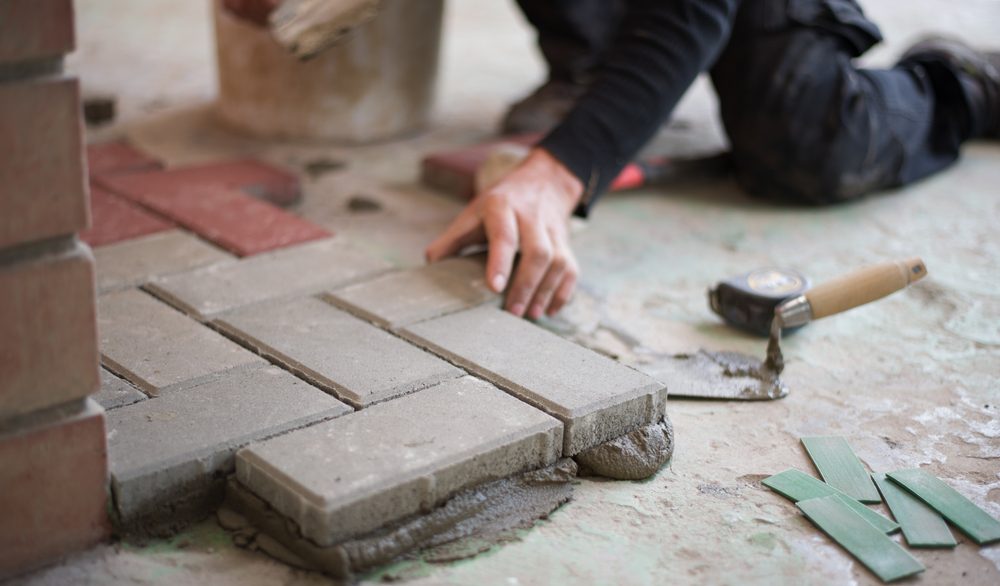 Learn about the comprehensive masonry services provided by Queens Paving Contractors, your local experts dedicated to quality and customer satisfaction
The Vital Role of Masonry Contractors
With a reputation for excellence in craftsmanship and customer satisfaction, Queens Paving Contractors has become a go-to choice for masonry services in Queens, NY. Their team of skilled masonry contractors possesses the knowledge, experience, and attention to detail required to handle a wide range of projects, from residential homes to commercial establishments.
When it comes to bricklaying, Queens Paving Contractors takes pride in their ability to create stunning and durable structures. Whether you need a new brick patio, a decorative brick wall, or a complete brick facade for your building, their contractors have the expertise to bring your vision to life. They carefully select high-quality bricks and employ precise techniques to ensure the integrity and longevity of the finished product.
Stone setting is another area of expertise for Queens Paving Contractors. Their contractors are skilled in working with various types of stone, including granite, marble, limestone, and more. They can skillfully install stone features such as walkways, driveways, fireplaces, and retaining walls, enhancing both the functionality and aesthetics of your property. With their meticulous craftsmanship, they can create beautifully arranged stone patterns that complement the architectural style of your home or business.
In addition to bricklaying and stone setting, Queens Paving Contractors excels in concrete work. Their contractors have the knowledge and skill to handle projects involving concrete foundations, sidewalks, driveways, and other concrete structures. They understand the importance of proper concrete mixing, pouring, and finishing techniques to ensure the durability and strength of the final product.
Furthermore, Queens Paving Contractors offers expert masonry repair services. Over time, weathering, natural disasters, and other factors can cause damage to masonry structures. Their experienced contractors can assess the extent of the damage and provide effective solutions to restore the integrity and appearance of the affected areas. From tuckpointing and mortar repair to brick replacement and stone restoration, they have the expertise to handle various repair projects with precision.
Understanding the Queens Paving Contractors Difference
With years of experience serving the Queens community, Queens Paving Contractors brings a unique blend of local knowledge, technical expertise, and dedication to customer satisfaction. Our masonry services are comprehensive, encompassing everything from simple repairs to complex building projects. We work closely with our clients, ensuring the finished product aligns with their vision and meets the highest standards of quality and durability.
Residential Masonry Services
Whether it's building a beautiful stone patio, constructing a sturdy brick wall, or repairing a cracked driveway, our residential masonry services cover a wide range of needs. We understand that every home is unique, and we take the time to understand your specific goals and preferences. With Queens Paving Contractors, you can trust your home's masonry work is in expert hands.
Commercial Masonry Services
Our expertise extends beyond residential properties to commercial projects. We offer masonry solutions tailored to businesses, from constructing commercial buildings to maintaining sidewalks and parking lots. We are well-versed in the unique needs and regulations of commercial masonry work, ensuring your project is completed on time, within budget, and in compliance with local building codes.
Why Choose Queen's Paving Contractors for Your Masonry Needs
Choosing Queens Paving Contractors means opting for quality, reliability, and a deep commitment to customer satisfaction. Our team is composed of skilled masons who bring precision and an eye for detail to every project. Furthermore, we prioritize clear communication and timely service, ensuring a seamless experience from the initial consultation to the final walk-through.
Queens Paving Contractors is your reliable local masonry contractor in Queens, NY. Whether you're planning a home renovation, building a commercial property, or need masonry repairs, we have the skills, experience, and dedication to meet your needs. Trust us to deliver high-quality masonry services that stand the test of time, enhancing the value and appeal of your property.
Categories:
Uncategorized