About Us
A Professional Asphalt, Concrete, and Masonry Contractor That Will Meet All Your Requirements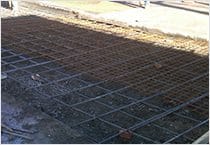 Are you in need of a dedicated asphalt contractor for your project in Brooklyn NY or any of the surrounding areas? Is so, then call Queens Paving Contractors today. We have been in business for over 27 years and have always provided our clients with high-quality paving services. Our experts are experienced and have been in the asphalt paving trade for many years. A high level of customer service has allowed us to maintain a long list of satisfied customers. We understand that your time is valuable, so we guarantee that our services will be provided in an efficient and timely manner.
Reach Us As Soon As Possible At (718) 395-2826
We are experts within the commercial market and are ready to undertake any job, no matter how big or small it is. Queens Paving Contractors can provide you with asphalt paving for any area of your building. We are highly qualified professionals that will meet all your requirements. We use efficient machinery and tools that enable us to work quickly. We guarantee that there is no other company in Brooklyn NY that can offer better services, at more affordable prices.
For the best asphalt contractor in the area, be sure to give us a call at (718) 395-2826.